Welcome to the Hilton Honors guide. We hope it will help you understand one of the biggest hotel loyalty programs out there. Maximizing points earnings, ways to attaining Elite status and maximizing reward stays will be our main focus in this guide.
Furthermore, we will share our opinion and personal experiences in certain sections. This will bring perspective and put a light the great benefits of the loyalty program. We will not be addressing points transfers to airline miles. It's the worst thing a member can do.
QUICK INTRO TO HILTON HONORS
The Hilton Hotels and Resorts story started when Conrad Hilton purchased his first hotel in 1919. Today, with more than 5,000 properties across more than 105 countries and territories, Hilton is a global leader in hospitality. You can discover properties across the continents thanks to this interactive search page.
Hilton's rewards program is called Hilton Honors. The main benefits of the loyalty program can be summed-up this way:
Earn points & bonus points across the Hilton brands;
Redeem points on free hotel nights across 105 countries;
Earn elite status which come with perks & VIP treatment;
Free wifi;
Get the lowest price.
Any person of majority age can enroll into the program except for companies, associations and groups. Sign-up via this link if you are not a member yet.
Once you sign-up to the program you can add your stay preferences into your profile: number of beds, smoking room, accessible room, high floor, close to elevator and so on. It can be done online or on the app.
Once you get your Hilton Honors member number you can use the app where you can input and update your preferences and personal information.
The app is very easy to use.
You can access and update your personal information & stay preferences. You can download your Hilton Honots card on your Apple Wallet if you have an i-phone.
If you have a membership number with AAA, AARP, CAA or corporate account: add it! It'll save you a lot of time.
HILTON HONORS POINTS
Honors points are the currency of the reward program. You can collect Honors points when you stay at any Hilton hotel. While the program is system-wide, note that not all properties participate in it. As a result, all of the Hampton by Hilton hotels in Mainland China are excluded from the loyalty program. Also, a number of properties across the globe chose not to participate in the program. Here is the full list of non-participating hotels.
Honors members earn points on their hotel stays. There are others ways to earning points such as car rentals, partner credit cards and other partners which we will address further in the guide.
If you are not active during 12 consecutive months then your account will be shut and you will lose your points.

To keep your account open, you can either:
Stay at a Hilton property;
Transfer points from a partner credit card;
Purchase Hilton Honors points;
Donate points.
HILTON HOTELS & RESORTS BRANDS
Hilton Hotels has a portfolio of 14 brands across 5 segments. Hilton caters to different styles, budgets and occasions of life. Its portfolio has more than 5,000 properties across 105 countries.
LUXURY & LIFESTYLE
The luxury & lifestyle brands include Waldorf Astoria & Resorts, Conrad Hotels & Resorts and Canopy by Hilton. They represent the group's luxury segment with each property having it's own personality. Canopy being more of a lifestyle brand.
FULL SERVICE
The full service brands are Hilton Hotels & Resort, Curio, DoubleTree by Hilton and Tapestry Collection by Hilton. Different brands deliver a distinct product. You can appreciate the level of luxury of the Al Rayyan Doha hotel Curio Collection below.

ALL SUITES
Home2Suites by Hilton, Homewood Suites by Hilton & Embassy Suites by Hilton are extended stay properties. Large suites equipped with a kitchen, they offer a homy comfort for a long stay.
Motto is the new kid on the block. The urban hipster brand will gradually feature affordable micro-hotels with micro-rooms.
FOCUSED SERVICE
Hilton Garden Inn, Hampton by Hilton, & Tru by Hilton are budget hotels. Free wifi, free breakfast and amenities are perfect for the younger travelers and price sensitive guests.
VACATION OWNERSHIP
Hilton Grand Vacations are regular Hilton properties with bigger rooms. The time-share business is of less interest to us, it's an old time-share system mostly located in the USA.
HILTON HONORS MEMBERSHIP TIERS
There are four membership tiers in Hilton Honors:

Member entry level
Silver 4 stays or 10 nights
Gold 20 stays, 40 nights or 75,000 Hilton Honors Base Points
Diamond 30 stays, 60 nights or 120,000 Hilton Honors Base Points
MEMBER
It is the entry lever membership when enrolling. The basic status comes with some hotel benefits:
Guaranteed, discounted and refundable rates;
Guest can choose to check-in, 24h in advance, on their mobile device;
Complimentary standard internet access across the hotel for most of the properties.
SILVER
Qualifications: 4 stays or 10 nights.
Silver benefits are:
20% elite status bonus points on top of the Hilton Honors base points.
Complimentary in-room and lobby standard internet access;
Two complimentary bottles of water;
Members will get a 5th night free on a 5-night or more reward stay. It has to be paid for with points only.
GOLD
Qualifications: 20 stays or 40 nights or 75,000 base points inside a calendar year.
Gold benefits are:
80% elite status bonus points on top of the Hilton Honors base points.
Complimentary in-room and lobby standard internet access;
2 complimentary bottles of water at properties except Hampton;
Members will get a 5th night free on a 5-night or more reward stay. It has to be paid for with points only;
Complimentary continental breakfast;
My Way On-Property benefit which confers an Executive floor room upgrade which includes access to the Executive Lounge. Some brands do not offer room upgrades with lounge access: Embassy Suites, Hilton Garden Inn, Hampton by Hilton, Tru by Hilton, Homewood Suites by Hilton and Home2 Suites by Hilton.
The Hilton Honors Gold status is considered as one of the best hotel Elite status in the business. Free breakfast and the additional Executive room upgrade (when available) allows the member to enjoy Executive lounge access on top of bonus points accrual.
It is relatively easy to attain for frequent flyers. Although there is another way to achieving this status if you're not on the road often. We will address it further in the guide.
DIAMOND
Qualifications: 30 stays, 60 nights or 120,000 base points inside a calendar year.
Diamond benefits are:
100% elite status bonus points on top of the Hilton Honors base points.
Hotel will guarantee your room when you book 48 hours in advance;
Members can choose to extend their membership status once;
Complimentary Premium internet access;
Late check-out;
2 complimentary bottles of water at properties except Hampton;
Members will get a 5th night free on a 5-night or more reward stay. It has to be paid for with points only.
My Way On-Property benefit which confers an Executive floor room upgrade which includes access to the Executive Lounge. Some brands to not offer room upgrades: Embassy Suites™, Hilton Garden Inn®, Hampton by Hilton™, Tru by Hilton™, Homewood Suites by Hilton®, Home2 Suites by Hilton®, and Hilton Grand Vacations®.
In addition to tier-specific bonuses, Hilton will award an extra 10,000 bonus points on every 10th night after 40 nights.
EARN HILTON HONORS POINTS
Hilton Honors members can earn points when they stay at Hilton properties. Members earn 10 points per eligible $US 1 on your room. In reality all spending at the property will earn members points.

However, Home2 Suites by Hilton and Tru by Hilton hotels will only earn 5 points for every $US 1 spent on room rate only.
You can earn base points on up to 4 rooms per stay. Also, there is no cap on base points earnings per stay. Lastly, all Hilton brands now Honors members to earn points on incidental hotel spend.
BOOK DIRECT & ELIGIBLE RATES
To receive points against a stay, members must book direct on www.hilton.com. This new rule has been effective for a few years now. The only other exception under which Hilton will honor status and credit points is with American Express/Concur.
Hilton guarantees the best rate online. It wants to have direct relationship with the customer while recouping the expensive commissions it has to pay OTAs such as Expedia.ca and Hotels.ca. Refer to Hilton's Price Match Guarantee. It's an important tool should you find a lower price on a 3rd party site: should members see a lower price on another site, Hilton will match and top it with a 25% discount.
Eligible rates to earning Hilton Honors points include:
Flexible rate;
Honors Discount Advance Purchase (with or without breakfast, dinner bed breakfast);
Promotional and discounted rates (ie EMEA Winter Sale);
Advance purchase rate;
Negotiated corporate rates;
Canadian Federal Government/Canadian Military rates;
Provincial Government rates;
CAA rate;
CARP rate;
Senior rate;
Family & Friends rate (via dedicated Hilton employee site).
You may be asked to show your Government ID or CAA membership card at check-in. Therefore, make sure you are eligible for the specific rate to avoid an unpleasant surprise.
BONUS POINTS
Bonus points can be earned on top of the basic points earning. Hilton Honors has one or more bonus promotions running every season. Recurrent bonus offers are either Double Points or 2,000 Bonus points per stay. These are the most common and popular offers. They allow members to boost their account balance in both a short time span and on inexpensive stays. You can see below how they add-up.
Bonus points are the biggest leverage to growing your Hilton Honors balance when paying for business & leisure stays. Hilton will post bonuses even on reward stays!
EARN HILTON HONORS WITH CAR RENTAL PARTNERS
The Hilton Honors Car Rental Marketing Partners program allows members to earn Honors bonus points with Alamo, Enterprise and National.
First of all, the base offer will earn a member 500 Hilton Honors Points per rental. Then the bonus will earn an additional 500 bonus points per rental day, up to 4,500 bonus points.
Finally, bookings have to be made through Hilton's dedicated Web site. No stay at a Hilton property is required. Also, bonus points do not count toward elite tier qualification.
Be aware that bonus points take forever to post. You may even have to call 8-10 weeks after the rental to request the points.
EARN HILTON HONORS WITH LYFT
You can earn Hilton Honors points thanks to the new partnership with Lyft. However, the offer is limited to the US and Canada. Read more on how to earn 3x Hilton Honors points on Lyft rides.
EARN HILTON HONORS WITH PRIORITY PASS
A Priority Pass membership gives you access to more than 1,000 airport lounges across the globe. It's a great product if you travel often enough and want to save money on expensive airport food & beverages. I personally used my membership extensively in London (LHR T5), Zurich (ZRH) & Muscat (MCT).
There 3 membership tiers to choose from. Each have different Hilton Honors earnings:
Priority Pass Standard Membership earns you 4,000 points;
Priority Pass Standard Plus Membership earns you 6,500 points;
Priority Pass Prestige Membership earns you 10,000 points;
Make sure you use the Priority Pass Hilton Honors link.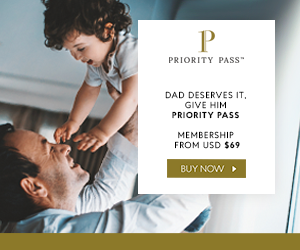 HILTON HONORS DINING
Members earn bonus points every time they dine at participating restaurants. This is a US-only program but members can create a Hilton Honors Dining profile and earn points when visiting the US.
The web site allows members to find a participating restaurant, bar or club. When they pay with the registered credit or debit card, they will earn bonus points on the total bill. That includes taxes and tips!
Furthermore, members who opt into the email notifications have a greater chance to earn more bonus points as shown below.
HILTON HONORS POINTS PURCHASE
Members can purchase Hilton Honors points. The allowed maximum purchase level is 80,000 per calendar year. Also, points purchases do not count towards elite qualification.
All points purchases are non-refundable. They are usually posted in the member's account within 24 hour after the transaction. Canadian will have to pay GST & PST.
We don't always believe that buying hotel points is the way to go. But in some cases, it is worth buying Hilton Honors points at a 100% bonus. Hilton will have a sale a few times a year. This can a great way to pay for hotels that require only 5,000 or 10,000 points per night. And there are a few. I wrote 3 distinct sweet spots articles which make the case for purchasing Honors points:
Hilton Honors Sweet Spots Part 1 – Malaysia
Hilton Honors Sweet Spots Part 2 – Turkey
Hilton Honors Sweet Spots Part 3 – Poland
CLAIM MISSING HILTON HONORS POINTS
Sometimes members forget to add their loyalty number or system glitches occur. However, points can be claimed up to 6 month after a stay. For more details and step by step procedure, read this is how you claim missing Hilton Honors points.
EARN WITH THE AMERICAN EXPRESS CANADA PLATINUM CARD
The American Express Platinum Card members will receive Hilton Honors Gold Status. As a result, the Hilton Honors member can maintain Gold Status without having to meet the required tier criteria. The credit card offers 50,000 bonus Membership rewards points when spending $3,000 in the first 3 months.
Those 50,000 points can be transferred to the member's Hilton Honors account. Thus growing significantly the member's account balance. The fee on the credit card is $699. It may be stiff for some, however, it comes with an annual $200 travel credit and a big chunk of points with transfer bonuses during the year.
AMERICAN EXPRESS CANADA GOLD REWARD CARD
New members earn 25,000 bonus points when they charge $1,500 in purchases in the first 3 months. The points can be transferred to member Hilton Honors account 1:1.
Similarly to the American Express Platinum Card, that's an efficient way to boost a member's Honors account balance. In the summer of 2019, Amex Canada had its first HH 50% transfer bonus on Platinum, Gold and Cobalt cards.
AMERICAN EXPRESS CANADA COBALT CARD
With it's monthly bonuses, the Cobalt card allows to earn points really fast. I wrote a detailed piece on how the Amex Cobalt card pays for my Hilton Honors sweet spots.
REDEEMING HILTON HONORS POINTS
Members can purchase a reward stay, on a Standard Room by default, when they have enough points to cover the cost of the redemption. Reward nights start a 5,000 points and can reach 140,000 on the luxury end.
The amount of required points can fluctuate depending on seasonality, room category (standard or premium), geography and the demand for the specific property. You can check the points requirements in the Hilton Points Explorer. Reward bookings start at 5,000 points. The Points & Money option allows to book a night even if a member does not have enough points.
Redemptions can be done 3 ways:
Online at www.hilton.com;
On the Hilton Honors app;
By calling Hilton Reservations at 1-800-HILTONS.
Booking a reward stay online or on the app will issue the reward stay to the member's name by default. Members can also book for someone else. In that case, the member can book under their name then add the person's name they are gifting the reward stay.
This can be done at the bottom of the Guest detail page before finalizing the reservation.
Reward stays cannot be transferred. Usually members can cancel a reward stay without any penalty. But always read the cancellation policy as it varies from a property to another.
POINTS & MONEY
Another way to pay for a reward stay is to use the flexible Points & Money tool. It allows members to pay for their stay by combining both cash and points. This can be useful if a member:
Does not have enough points to cover the entire reward stay;
Uses some cash when the redemption is inexpensive;
5TH FREE NIGHT ELITE BENEFIT
Hilton Honors significant redemption benefit is the free 5th night. It applies to Silver, Gold and Diamond members only. Non-status members are not eligible. When members book a 5-night stay or more using only their points, their 5th night will be free. They can receive up to 4 free nights (on a 20-night stay).
Refer to the example below.
Check Use Points when you start your search after you have chosen the city and dates. Make sure you select a 5-night stay.
In the results, select the hotel where you want to stay. We have selected the Hilton Garden Inn Istanbul Golden Horn which is available at 10,000 Honors per night. Rewards are always available on a Standard Room basis.
When you select your preferred room, the total points add-up and show 40,000 instead of 50,000 points. This confirms that the 5th night is free.
HILTON HONORS TRANSFER & POINTS POOL
A Hilton Honors member can transfer points to any other Hilton Honors member at no cost. Points can be transferred in increments of 1,000 for up to 500,000 points. Both can be done via Transfers or Point pooling.
Each year, a member can send a maximum of 500,000 points. The same member can receive up to 2,000,000 points per year. However, a member is limited to making 6 transfers and 6 Hilton Points Pooling transactions.
Here are some properties I have reviewed and wanted to share with you:
SOME GREAT REWARD STAYS
Some of the best Hilton reward stays are based on an entire country. For example, you can stay with Hilton while you tour most of Malaysia. Hilton Honors points seldom go above 25,000. See below points requirement across Hilton's Malaysian portfolio:
The same applies to Poland, Turkey and Egypt. These countries have an excellent geographical spread of Hilton properties at a relatively lower points requirement.
With its 261 properties, China presents some very interesting reward opportunities. Some 99 of these hotels have Executive lounges and only require on average 25,000 Hilton Honors points.
I encourage you to explore online or on the app. You'll get a better feel of where the sweet deals can be booked. It's the only way to know the Hilton Honors program, by spending some time with it then booking what fits best your travel plans.